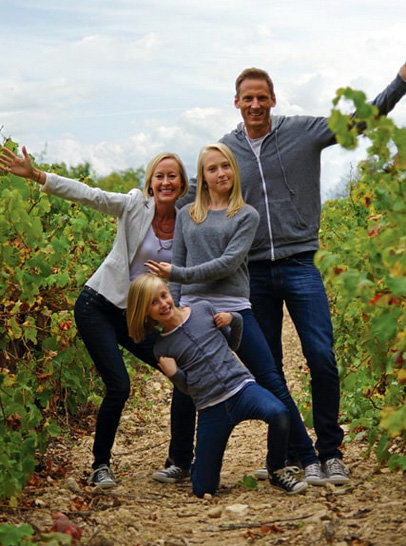 The story about Aixploring Provence, and my expat life in southern France, begins in 2008 at a small neighborhood pizzeria near our home in Seattle, Washington. A typical conversation with my husband about each others day, work, and the kids retreated into reflection about whether we were content living in the Northwest and, more broadly, if we were experiencing our lives to their fullest. We loved to travel, and living abroad had always been something we wanted to experience. But how? We brushed aside the idea as impossible that evening, yet the mere notion began to expand our perceived limitations of what could be.
Fast forward to late-2009. The holidays were rapidly approaching and our longing to shake our lives up continued to grow. We chatted frequently about our "crazy" idea from the year before and started taking small steps such as brainstorming what-if scenarios, searching online for information about the visa process and evaluating the practicalities for such a radical life change. As things evolved from hypothesizing and researching to taking action, the decision that France would be our new home was easy. Our family had enjoyed several vacations to the country, I'd studied in Avignon during college for a semester, and both of our daughters went to a French immersion preschool near Seattle.
We first ruled out northern France in favor of the southern region's warmer climate and proximity to the Mediterranean sea. We'd made a couple of visits to Aix-en-Provence on vacation in 2005 and 2007 and loved it. The more we learned about the city, the more my husband and I began to agree that Aix was the perfect spot for our adventure. It wasn't too big or too small, there were good schools for the girls, and it was very international. Aix was also central to many of the destinations we wanted to explore. From the sea to the Alps, Italy, Spain, and Switzerland – they all were an easy car drive or train ride away. Not to mention the other vibrant villages in the area to enjoy such as Avignon, Arles, Cassis and countless others.
Between selling our house in early June and our departure for France in early July, we became wanderers. We were fortunate to have supportive family to rely on – and stay with – during these four weeks of transition. I would call this the true beginning of the journey. We had begun to form our lives into exactly what we wanted them to be. We were emboldened by the obstacles we'd already overcome and we were ready to meet the challenges that still lay ahead. There was no turning back, and in many ways we felt liberated. On July 6, 2010 our family stood at the edge of what we'd always known and peered anxiously toward what we now knew could be. Then, together, we leaped.
I feel very fortunate to now call southern France my home, and I'd like to make your visit truly memorable with a personal guided Aix-en-Provence tour. Follow in the footsteps of Paul Cézanne, stroll along the Cours Mirabeau, leisurely peruse the weekly Provençal markets, and let the sounds and fragrances wash over you. Aix is lively, elegant and charismatic with a cozy ambiance seldom found in a city of more than 140,000 residents. I'll share my passion and knowledge about this ville d'eau, and together we'll discover some of the hidden treasures that many visitors overlook. I look forward to planning a private walking tour for you that will be a highlight of your visit to Aix-en-Provence.